LeafLink's Customer relationship management (CRM) is unique from other solutions by automatically pairing your customer records with their LeafLink order history. This provides deeper insights for your team to strategically offer products to those clients. Additionally, when new customers shop or inquire about your brand on LeafLink, they automatically appear in your CRM.
Your CRM will perform best when all of your orders are recorded through LeafLink. This ensures your Reports and Customer Insights are complete, accurate, and actionable for your entire team.
1. Your Customers
To view and manage your customers, click Customers under your Brand on the LeafLink navigation panel.
Here, you'll find a list of your customers on LeafLink. These customers are populated a few ways:
Entered manually by a member of your team

Uploaded via .CSV file

Added automatically when a Retailer places an order, sends a message, or requests a sample
Customers with 
next to their name indicates they have an account on LeafLink.
Customers with 
next to their name indicates they do not yet have an account on LeafLink.
2. Customer Overview
To view more info about one of your customers, click their company name on the Customers page.
The Customer Overview contains two key types of information:
Customer Insights - The top section of the Customer Overview page contains an overview of the customer's orders for your Brands, including insights for which products they order most and products they haven't tried yet. This is helpful for your sales team, who can recommend products based on their buying behavior.
Customer Contact & Account Information - The customer's address, contact information, and account information are listed on here. This serves as a reference for your entire team as they sell to and fulfill orders for that customer.
Tabs at the top of the screen navigate to more detailed information about your customer, including:
Activities & Tasks

- Track and view your sales outreach and past or future tasks related to the customer.

Orders & Sample Requests

- Quickly view all of the customer's orders and sample requests.

Documents

- Upload and store PDF files of licenses, manifests, and any other documents relevant to that customer.
3. Creating or Editing a Customer
Creating a New Customer
After your Brand has gone live, you can add individual customers by clicking Add a Customer in the top-right hand corner of the Customers page.
Here, add the relevant information for your new customer and click Save Changes at the bottom of the screen.
Editing an Existing Customer
On the Customers page, click 
 then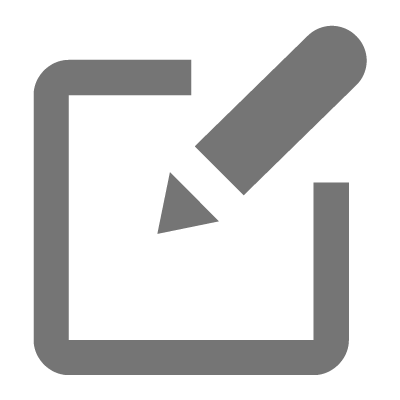 to edit that customer's info. Alternatively, go to the Customer Overview page and select Edit Customer in the top right corner of the screen.
When adding a customer, ensure that the license number aligns with the customer's state-issued retail license number. The license number serves as the retailer's unique identifier on LeafLink and allows their orders to associate with the correct customer in your account.
4. Adding or Editing a Contact
While a Customer record on LeafLink contains information about a given company, a Contact is an individual who works for a company. As such, most Contacts on LeafLink are associated with a Customer. Associating a Contact with a Company allows you to select the Contact while logging an Activity, which keeps your records more specific to a point of contact rather than just the company.
Adding a New Contact
There are three ways to add a Contact on LeafLink:
Navigate to the Contacts page, and click Add Contact on the right side of the screen. While creating a Contact, you can associate it with a Customer by typing the Customer name into the Contact's Companies field.
To add a Contact for a specific Customer, click next to that Customer on the Customers page and select Add Contact.
Navigate to the Customer Overview page and click Create Contact button on the top right-hand side of the page.
Editing an Existing Contact
To edit a Contact, click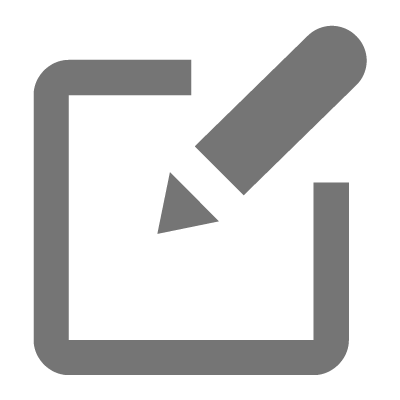 next to the contact's name in the Contacts tab of the Customer page.
Alternatively, click edit next to the Contact on the Customer Overview page of the Customer with which its associated.
5. Logging Sales Activities
The Activities tab of the Customer Overview page allows sales representative to log all their sales activities related to that customer, including:
Phone calls
Emails
Vendor days
Events
Each activity can be associated with a specific Contact for that customer and with a specific Brand your company sells.
On a customer level, logging activities allows the sales representative to keep centralized notes about the customer so they can better plan and strategize their outreach to that client.
On a company level, the activities logged by your team appears in sales reports, allowing you to better understand how the team's sales activities are impacting order growth.
6. Planning Tasks & Using the Calendar
To set a reminder for yourself or another member of your team to follow up with a customer, you can do so in the Tasks tab of the Customer Overview.
Assigning the task to yourself or another team member will send the assignee an email reminder.
The task will automatically populate in your LeafLink Calendar, which is accessible by navigating to Customers and clicking the Calendar tab. Once the task is created, you can choose to add the task to your Google, Yahoo, iCal, or Outlook calendar by clicking on Add to My Calendar in the task.